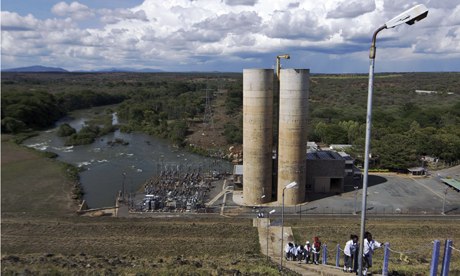 Construction of the plants, expected to cost $1.2bn (£73m), is set to begin this year and initial design stages are almost complete. The partnership between government and private companies will see the state contributing about 50% of the cost.
He said that over $500m had already been invested in solar projects in Kenya. "The costs related with hydro electricity are very high, considering they are influenced by the low water levels in major supply dams. With high investments in solar, we will witness almost no blackouts and power charges will reduce because electricity will be in high supply."
Germano Mwabu, an economics professor at the University of Nairobi, said the solar plan could have a dramatic impact on energy prices. "When the project is complete and solar is in good use, electricity costs could go down by as much as 80%."